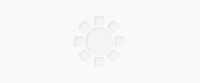 SIA" ADROS BALTIJA"
Lai piekļūtu kontaktinformācijai ir nepieciešams
reģistrēties
no 1500 €, pilna slodze, Рига
Darba pienākumi
Perform financial and accounting related activities in a timely manner.
Prepare finance journal entries and account reconciliation reports.
Evaluate financial documents for correctness and completeness.
Ensure financial and accounting reports are prepared in accordance to company regulations.
Generate financial transaction records for collections, invoices, payments, expenses, revenues
Address financial issues and inquiries in a timely manner.
Maintain accurate documentation for financial operations and transactions.
Assist staff on the accounting practices and financial record keeping.
Review profit and loss statements to identify gaps and find relevant solutions.
Maintain accurate financial data and reports for submission to senior management.
Register all outstanding payment records.
Perform month end closing activities such as revenue accounting, expense accounting, account reconciliation, etc.
Manage account payables and receivables activities.
Assist in managing credit and collection activities.
Prasības kandidātiem
We are looking for a senior accountant for our client who provides financial services for companies processing and transporting oil products.
Required previous experience as a senior accountant in international companies related to the extraction, refining, transportation of oil or logistics.
Excellent English and Russian languages.
Mēs piedāvājam
Social guarantees.
Commodity trading business.
Comfortable and nice office in the city center