Galvenais grāmatvedis Atpakaļ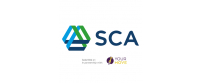 SIA Your Move
Lai piekļūtu kontaktinformācijai ir nepieciešams
reģistrēties
no 2000 €, pilna slodze, Valmiera
Darba pienākumi
Your Move in cooperation with SCA - a major Swedish forestry, wood, paper, and logistics company - is looking for Head Accountant for full-cycle accounting for ISO, FSC and PEFC-certified forest companies of the SCA group in Latvia. There are currently three legal entities in Latvia (Baltic Forest IV SIA, Latvijas Mežu Kompānija SIA, and Vidzeme Egle SIA) in the group all involved in the same business of forest management and sales of timber. The job is based in Valmiera.

What will be your key responsibilities?

-Prepare asset, liability, and capital account entries by compiling and analyzing account information
-Prepare tax returns and statistical reports
-Administer payroll
-Issue invoices
-Document financial transactions by entering account information
-Summarize current financial status by collecting information; preparing balance sheets, profit and loss statements, and other reports
-Substantiate financial transactions by auditing documents
-Maintain accounting controls by preparing and recommending policies and procedures
-Reconcile financial discrepancies by collecting and analyzing account information
-Maintain financial security by following internal controls
-Prepare payments by verifying documentation and requesting disbursements
-Answer accounting procedure questions by researching and interpreting accounting policy and regulations
-Comply with local financial legal requirements by studying existing and new legislation, enforcing adherence to requirements, and advising management on needed actions
-Prepare special financial reports by collecting, analyzing, and summarising account information
-Maintain customer confidence and protect operations by keeping financial information confidential
-Maintain professional and technical knowledge by attending educational workshops, reviewing professional publications, establishing personal networks, and participating in professional societies
-Prepare annual report and communication with auditors
-Provide support to the Financial Director in daily work
Prasības kandidātiem
What will you need to succeed in this job?

-Bachelor's Degree in an appropriate field of study or equivalent work experience
-Thorough knowledge of accounting procedures and principles, experience with general ledger functions and month-end/year-end close process
-Knowledge of IFRS and local accounting rules
-Computer skills – previous experience with the SAP accounting program and advanced knowledge of Excel are both advantages
-Experience with creating financial statements
-Accuracy and attention to detail
-Data entry management skills
-Time management skills
-General math skills
-Experience of forestry accounting is another advantage
-Problem analysis and problem-solving skills
-Ability to maintain confidentiality
-Initiative and ability to stick to deadlines
-Drive towards improvements and an ability to work well in a team
-Fluent English and Latvian.
Mēs piedāvājam
What does SCA offer?

-Transparent and competitive salary package with bonuses for outstanding work
-Modern, friendly, and dynamic work environment
-Local work with an international feel. Head Accountant will be part of the Baltic financial team of three accountants and financial director. The job will also require close communication with the Swedish financial team.
-Chance to grow with the company as SCA's business in the Baltics continues to develop
-Small, driven, goal-oriented, and dedicated team
-Health insurance, flexible working time, company events

More about SCA:

The company's Latvian branch, SCA Mežs Latvija SIA, was founded in 2000. Its core business is the purchase and sale of pulpwood, mainly to Sweden. The company is actively involved in the Latvian business environment and is a member of the Latvian - Swedish Chamber of Commerce.

SCA is an important part of society in Sweden, being an important employer with strong ties to the communities in the north where SCA's industries and businesses are located (including some 2.6 million ha of forests). SCA's values are based on a belief in the importance of forests for a sustainable future for everyone. A long-term approach and sustained profitability are central to SCA's strategic direction and, together with dedicated employees, innovation and continuous improvement, create profitable growth.